MY DAYS WITH PARTHASARATHY, IP (Retd.)
F V ARUL, Former Inspector General of Police, TAMIL NADU
Mr. Parthasarathy was one of first Indian officers to be enlisted in the early 1920s in the Indian Police (IP) whi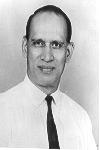 ch had prior to that being strictly a British preserve .He entered the Indian Police Service with a brilliant academic record Which included a Masters degree in Law He was the only police officer before and after independence who had this high qualification.

One distinctive characteristic of Mr. Parthasarathy was his strong sense of independence and he was hardly the person to either ape or kowtow to his British colleagues who in due course came to respect him for his intellectual attainments as well as for his rugged independence

During the British regime, it took anything up to 10 years for an Asst. Superintendent of Police to become a Superintendent of Police and 20-22 years to become Deputy Inspector General of Police Mr. Parthasarathy had thus to serve for long periods in the field of difficult areas of Madras state which at that time included Andhra Pradesh and parts of Kerala and Karnataka and so, he acquired a of degree of maturity and experience, far superior to anything encountered by us, which is why It was a very rewarding experience to work with him

Mr Parthasarathy was the first officer to initiate me into practical police work. This was in the summer of 1940 when I was a Probationary Asst Superintendent of police and he was the Superintendent of police in Krishna Dist in Andhra Pradesh. He took me along with him to all grave crime investigations, village visits and for a inspection of police stations and it was then that I absorbed some of the wealth of his professional experience and knowledge which stood me m good stead in later years.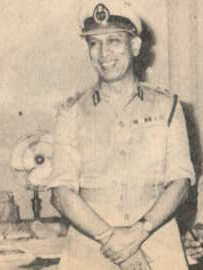 In spate of arduous duties, he always found the time to look to our social needs I also observed his great solicitude for the welfare and well being of the constabulary He would find time even to enquire into a constable's domestic problems and he did not hesitate to Intervene where he could solve some of those problems. I distinctly remember on one occasion when we were returning from a village In Krishna Dist. In the year 1940, when he observed that his car driver was very tired and he Immediately said to him in Telugu 'Nainu Tholuthanu' and took over the wheel and drove the rest of the way to head quarters . This demonstrated his concern for the lowest rung of the police force and that was a lesson I never forgot for the rest of my career Incidentally Parthasarathy spoke beautiful Telugu .
The second time I had the privilege of working directly under Mr. Parthasarathy was when he was the Commissioner of Police In Madras In the year 1952 The Metropolis (Madras) presented many crime and law and order problems which I had to tackle as DC of police but my task was rendered comparatively easy by the wise counsel and guidance given to me by Mr. Parthasarathy One day I was a little impetuous and let loose a few teargas shells on a crowd. I thought I would get a rocket from Mr. Parthasarathy but he pulled me up in a very gentle and good humored Way.

He was, perhaps the only Indian Police Officer seconded to the erstwhile Travancore State as the Chief Police Officer and stall later he was deputed to Delhi as Inspector General of Railway Protection Force.

Even after retirement, Mr. Parthasarathy continued to be a live wire. He organized an Experts Service Bureau and took keen interest in the affairs of the Lakshmipuram Young Menís Association of which he was later the worthy President His contribution to the development of the Institution was unique and it was, therefore, very appropriate that his portrait was unveiled in that institution by Mr. Stracey, IP (Retd) who was my successor.



Mr. Parthasarathy was an eloquent and fluent speaker in English there being hardly any subject on which he could not speak with authority and this was due to his wide reading and vast knowledge

In summing up, I would say that he was a gentleman to the core of his being and an officer in the best traditions of that word and indeed by the most exacting yardstick of leadership and example,

Back to Tributes