LATE Mr.Parthasarathy, IP (RETD)
''A HUMANIST AND A LEGEND''
By Sri V Vaikunth IPS (Retd), Former DGP 'IN & Secy of the Trust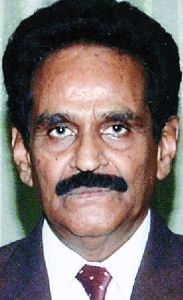 In 1963, when I was having my practical training at Thanjavur when Mohandas was my Trainer Mr.Parthasarathy, happened to visit to visit me at Thanjavur , on his way to Mannargudi to attend the wedding of his nephew Mr N R Krishnan, IAS (Retd ), On learning that Mr Parthasarathy was passing through Thanjavur the then Inspector, who trained me came rushing to call on Mr Parthasarathy But by then Mr Parthasarathy had left as he had to motor down to Mannargudi to be on time to attend his nephew's wedding. The words of that Inspector are still ringing in my ears, The Inspector said sir Mr Parthasarathy was God to us If I am what I am today I owe It to Mr.Parthasarathy

It is he as DIG to Whom I appealed against an order of Compulsory retirement passed against me, based on fictitious charges, who set aside the punishment of compulsory retirement and reinstated me " Unquote image of humanism that Mr Parthasarathy carried among the officers and men of the Tamil Nadu police force - nay the police of the entire then Madras Presidency .The Inspector was mentioning all these things to me, not realizing that I was myself associated with Mr Parthasarathy not in service because I entered the service After he retired and settled down in Madras I was associated with him only as a member of the Saturday Evening club of which I had the privilege of being one of the founder members along with Mr V N Rajagopalan, who later entered the IAS and later Joined the World Bank, Mr P R. Parthasarathy IPS (Retd.) Former DGP of Maharashtra, Mr. S Swammathan, who was till his death the Business Editor of "The Hindu" and his brother Mr S Nagarajan, Mr N Ram - Editor ' Frontline' to mention only a few I do not know very much about the intimate details of Mr Parthasarathy's work as a police officer But then, l have had occasions to read his visiting / inspection notes in the police stations and District Police offices of Tamil Nadu They were sheer Pieces of Literature and full of well-graced prose with a subtle sense of humor - all the same full of precise, meaningful and pragmatic instructions to the police officers I could also hear many episodes relating to his humanism No wonder, he was loved by his men for doing justice and not going by the letter of the law Being an Intellectual he could shine In any company ' He was not Just a policeman but a police gentleman all the way.

Luckily, I was posted to Tamil. Nadu cadre and every time before I took charge of a new post I used to make a bee-line to Mr. Parthasarathy and take his blessings Our relationship grew over years, when he used to shower fatherly affection on me More than the fact that Mr Parthasarathy was an outstanding and distinguished police officer and an Intellectual, according to us, It is his contribution as the founder of the Saturday Evening Club which has had a lasting impact on me and other members of the club in shaping our personality and helping us to improve our scholastic achievements. ' In his life tame, he exemplified many noble qualities including an instinctive Inclination to give a helping hand to younger officers and youngsters to come up in life and encourage them The Saturday Evening Club is a manifestation of this quality in him' I am sure that all the past members of the Saturday evening Club would agree with me on this Most of the members of the club had entered services either IAS or IPS The activities of the club are were and varied To begin with, this club started functioning in Mr. Parthasarathy's house on Peters Road, Royapettah. After Mr Parthasarathy left for Delhi It was shifted to the house of Dr P N Ramasubramaniam on St Mary's Road. Later It was functioning from the house of Dr Sanjivi in Raja Annamalaipuram Both his sons Mr S Guhan and Mr S Sundar who were members of this club had entered IAS.
The agenda for the meeting of the Club, which met every Saturday evening, included a Quiz program, discussion on specific topics or every alternate week, a lecture by a guest speaker We had such distinguished speakers like V K Krishna Menon, Rajaji, Sardar Panicker and Dr Shelvankar to name only a few Some of the topics we discussed were, 'Poets are mad', East is East and West is West never the twain shall meet' etc.
Later when Mr Parthasarathy was in Delhi as IG RPF, in New Delhi the club was functioning on the same lines for a short period at Justice Govinda Menon's house, on the then York Road, now Motilal Nehru Marg New Delhi, when members like Nagarajan Ramaru and Anand Rao used to attend those meetings The reason for my explaining the activities of the club is only to emphasize the points that the agenda was so framed that it helped the younger generation of those days to enter the All India Services or to come up in life and occupy positions of importance like Mr N Ram or Mr S Swaminathan Though some members of the Saturday Evening Club could attract and meet with each other off and on, many of us could not Mr S Swaminathan when he was in 'The Hindu' and whenever we met, used to impress on me that I should take the Initiative to revive the club But then, alas, he is no more with us.
Much later In 2002, during the endowment lecture named after Justice P Rajagopalan, his son P R Parthasarathy, IPS (Retd ) former DGP, Maharashtra and S Nagarajan , former members of the Saturday Evening club interacted with me and they both wanted me to take the Initiative to revive the club Synchronizing the Birth centenary of Mr Parthasarathy falling due In May 2003 That is how I have undertaken this task I am grateful to Mr N Ravi, Editor 'The Hindu" for conceding to my request to give free advertisements in 'The Hindu' by way of appeal to the former members of the Saturday Evening Club so that I could build up a database about them To began with, this advertisement appeared in 'The Hindu' dated 08 10 02, with my appeal to all the former members of the Saturday Evening Club to give their names, contact address etc After seems this advertisement, Mr V R Lakshminarayan IPS (Retd) Former D G P TN and my mentor in the police force asked me in a good humored way whether we are excluding Mr Parthasarathy's former disciples m the police force from the purview of Parthasarathy's Birth Centenary Celebrations. He in fact offered to render whatever assistance that we may require this in fact led me to give another advertisement in "The Hindu" on 09 11 02, appealing to all the police officers, officers of the RPF and those who were connected with him in the field of education to write to me giving their reminiscential accounts of their association with Mr Parthasarathy that is how in fact Mr V R Lakshminarayan was made the President of the Organizing Committee and Managing Trustee of the Trust formed in connection with the Birth Centenary cerebrations In this connection, we had our first meeting on 18 12 02 when it was decided to Institute an endowment in the department of Criminology University of Madras as Mr Parthasarathy was a lawyer to begin with having been a Junior with Dr Alladi Krishnaswamy Iyer and later turned a policeman. To bring out a memorial Souvenir .To revive the Saturday evening club . 4 To Institute a scholarship scheme for the wards of Tamil Nadu Policemen 5 To Institute a scholarship in the name of Mr Parthasarathy, the beneficiary being a student of the Hindu High School, Chennai ( Where Mr Parthasarathy studied) who is not in a position to pursue his higher professional studies beyond +2 because of indigent circumstances It was proposed to institute these scholarships with the state bank of India, securities and trust department, signing a trust deed with the SBI so that it goes on permanently

That is how, the endowment lecture was organized with his Excellency the Governor of Tamil Nadu Sri Ram Mohan Rao inaugurating the endowment lecture on 6th May 2003, on the subject "Has our present criminal justice system failed the common man? as His Excellency the Governor himself was a former police officer and has served the RPF again as part of the celebrations, the Saturday evening club is being revived the same evening I have written letters to the principals of all the Arts and Science colleges, Law colleges, Medical colleges and Engineering colleges based in Chennai City explaining the salient features of the functioning of the Saturday evening club the response was overwhelming. I am grateful to Mr P S Raghavan, son of Mr Parthasarathy, Mr Sarath- son-in law of Mr Parthasarathy and Mrs Rajalakshmi Sarath daughter of Mr Parthasarathy for all their help and innumerable well wishers, former members of the Saturday evening club, more particularly S Nagarajan whom we affectionately call as "Mama" and P R Parthasarathi IPS (Retd ) former DGP Maharashtra - Paachu, Dr.S.Subramaniam - Mani and above all Mr V R Lakshminarayan, IPS (Retd ) former DGP TN my mentor for their very practical suggestions given to me from time to in the successful conduct of the celebration I am also grateful to the various donors and advertisers and such outstanding police officers like Mr F V Arul IP (Retd ), Mr K R Shenai IPS (Retd ), Mr C V Narasimhan IPS (Retd ), Mr V R Lakshminarayan IPS (Retd ) former DGP TN himself and justice Arunachalam for their reminiscential articles, which are carried in the commemoration souvenir .Mr Parthasarathy has had a brilliant academic career in that he stood first in the University in B A (Mathematics) from St Joseph's College, Trichy and later Master of Law Constitutional law from Law College, Madras, again winning Gold Medals for getting ' the first position that year in the University He Joined as a Junior to Dr Alladi Krishnaswamy Iyer an expert In constitutional law and a member of the Indian constituent assembly probably, if Mr Parthasarathy had continued with Alladi, he would have reached great heights in the Judiciary But then, due to circumstances in the family, in view of his father's untimely demise Mr Parthasarathy had entered the then IP in 1927 He has had a distinguished career as a police officer both in the then Madras Presidency and as Commissioner of Police, Chennai City for three glorious years later as Inspector General of Railway Protection Force and held concurrent Charge as Director - Anti-Corruption ( Now Vigilance) Railway Board, he had left an indelible mark he was also the member of the Union Public Service Commission . After retirement, he was connected with a number of educational and social service institutions, a member of the Senate of the University of Madras and the President of the private management colleges association, Tamil Nadu.
In all his activities covering all these assignments what has stood out as a most shining example of his personalities his humanism.
Though an intellectual, his approach was tempered with pragmatism. Adi Sankara in his Viveka Chudamani has said : ' The great and peaceful ones live in regenerating the world like coming of the spring, with out any personal motive - help others to overcome their own difficulties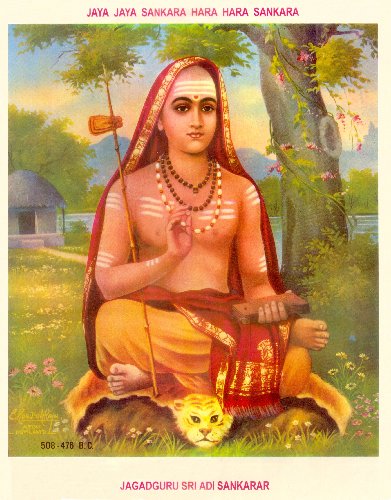 Adi Sankara had probably noble souls like Parthasarathy in mind .
Thiruvalluvar who has authored the world gospel - the agelessly elegant and universally acclaimed Tamil classic called "Thirukural" has said in his Kurals 214 to 216 that A good man is one who has to be like a fruit bearing tree, has to be like the temple tank of those days in villages which serves all the people in the society A person without humanism belongs only to himself but the person with humanism belongs to the entire society.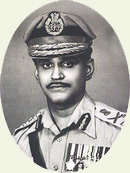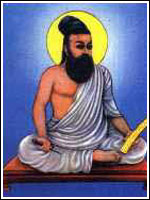 Thiruvalluvar had certainly humanists like Parthasarathy in mind when he said what he has narrated in his Kurals
I hence feel that by undertaking to organize the birth centenary celebration of this great soul i e Mr Parthasarathy as Mr Shenai IPS (Retd ), former DGP TN has mentioned in his covering letter to me enclosing his article, I have taken up a laudable job It looks as though that way; I have been ordained by God to fulfill a noble Mission In Perpetuating the memory of a great soul, an intellectual, a humanist and a legend.

Please visit the personal website of Sri Vaikunth Uncle the URL is : www.vaikunthpolicing.com

Back to Tributes